Royal Agricultural College Weddings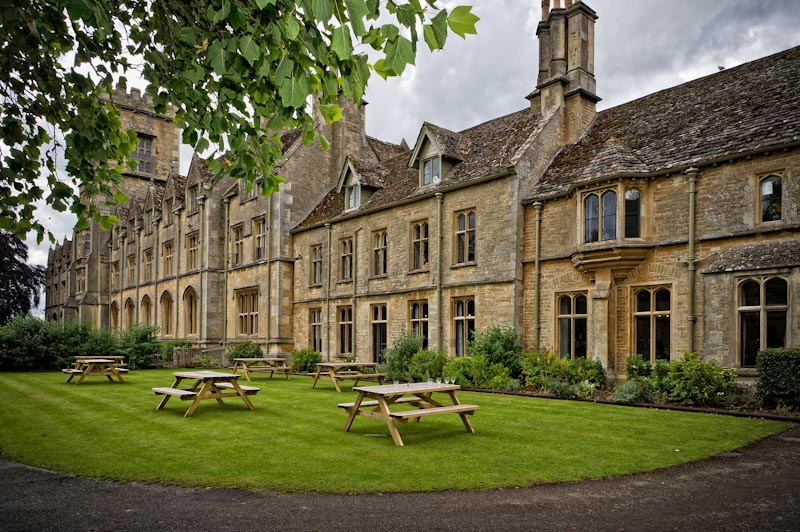 The Royal Agricultural College provides a majestic setting for the most important occasion of your lives. Their picturesque chapel, stunning oak-panelled reception rooms, gardens and croquet lawn all make a wonderful backdrop for photographs.
Whether your perfect wedding is an intimate gathering or a large event for up to 130 guests, they can tailor a package to suit your budget and make your day really special.
Their dedicated staff will arrange a bespoke catering service for you and can organise flowers, entertainment and any other details you might need. They take pride in considering every element; for instance, you may want to include their qualified personal trainer in the build up to your big day, to ensure you and your wedding party are looking and feeling your best!