Wedding Photography Packages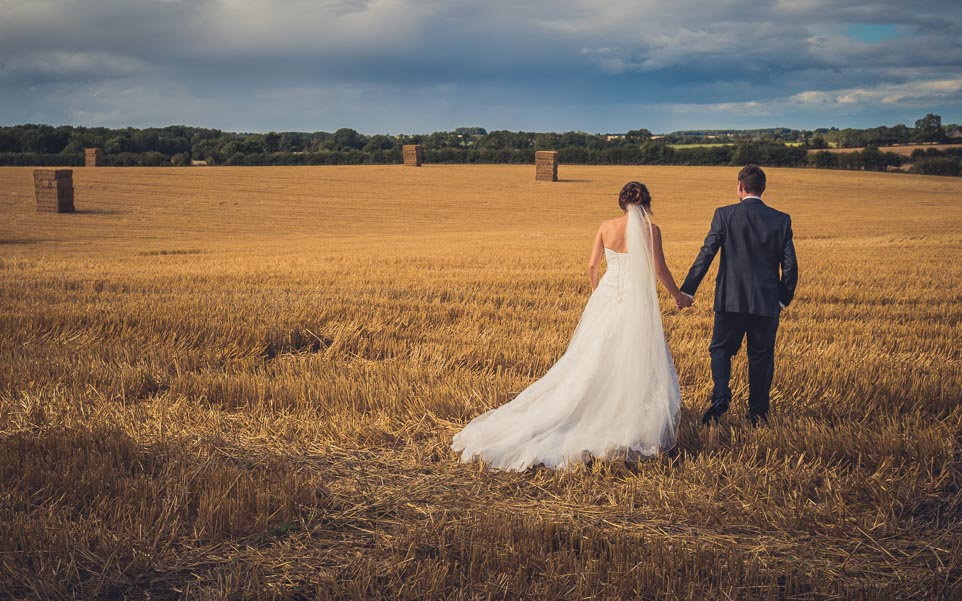 I understand that every wedding is different and  I am happy to tailor my services to suit you.  Some of my standard packages are below:
MIDWEEK/WINTER: £295
If you are planning a simple, midweek ceremony where you only want me for a couple of hours, I am happy to discuss your requirements with you, please get in touch.  Winter and midweek weddings are negotiable.
DIGITAL PACKAGE: £1050
Coverage starts at your Bridal preparation stage and goes through until the beginning of the wedding breakfast. I am very happy to stay until the dancing starts for an additional fee of £250. The photographs are provided on a USB device with rights to copy and print. All wedding photographs are fully processed for contrast, colour and straightness; sometimes toning will be applied to match the mood of the wedding (as in the picture above). The pictures are uploaded to a web ordering service so that your friends and family can order their own pictures and products independently. I will visit the locations with you and we can plan where we think the best photographic opportunities will be and how we can make the photography enjoyable; minimising the time spent away from your guests.
THE WORKS: £2,200
This package includes all of the coverage and elements of the Digital Package; additionally there is an album set for you and both sets of parents. The Albums are hand-finished in Italy and come in a beautiful box and can be covered in a variety of materials including patent leather. You decide, you design, exactly what you want. 
To download a PDF with details of packages and services, please click here brochure.