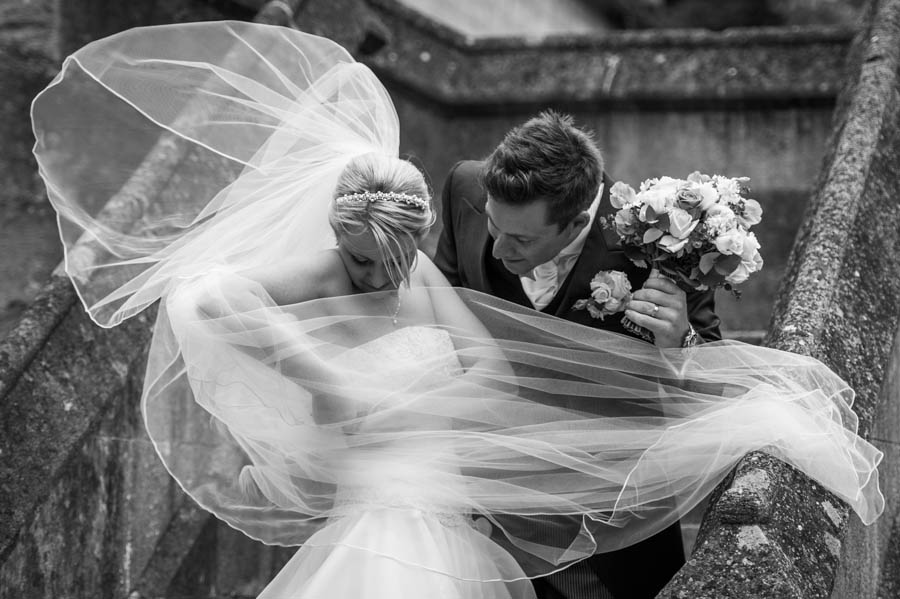 From the start of the 'Wedding Planning' process I realised how important it was to find the perfect photographer. Dresses, cakes and flowers are all very important, but won't provide you with a lasting momento of your day like a wonderful collection of photographs will. We really couldn't be more thrilled with our choice in Simon Young and will forever be grateful to him for what he brought to our wedding. From the first meeting with Simon we realised he was an absolute perfectionist when it came to photography, someone who is a master of his craft – an expert in his field. But not only that, he is a fabulously fun, warm, honest and friendly person, who puts 110% of his energy and enthusiasm into your day, even advising on hair and make-up as a qualified make-up artist! You spend quite a lot of time with your photographer on your wedding day, so it's very important to choose someone who you will enjoy spending time with, and we certainly had a lot of fun with Simon!
As a result we have a collection of over 500 stunning images of our day –  a great mix of relaxed and formal shots – making it very difficult to narrow down our choices for an album! The service provided by Simon doesn't end when he has produced your disc of photographs – he is more than happy to offer advice and guidance when creating an album. He will spend time enhancing your photographs to produce a perfect print or canvas, and we have shared many a bottle of wine with Simon doing just that!
I would highly recommend choosing Simon as your wedding photographer. He has created a beautiful story of our 'big day' in photographs. He went above and beyond his role – he even met us at the venue the week before to discuss things and make sure we had the shots we wanted on the day. As well as the photographs you might expect – the arrival of the bride or the cutting of the cake, Simon was able to capture some genuine and heartfelt moments, from a little squeeze of the hand, to a silent tear, a proud smile or an excited laugh.
The end result is quite simply a work of art, allowing us to re-live the day and bringing emotions straight back to the surface! We can't thank Simon enough. He was great value for money, providing us with a thoroughly professional service on the day at a fraction of what he should be charging! Our most treasured memories are beautifully captured forever and we are thrilled. Simon, thank you, thank you and thank you again!
Lots of Love, Jools and Alex xxx