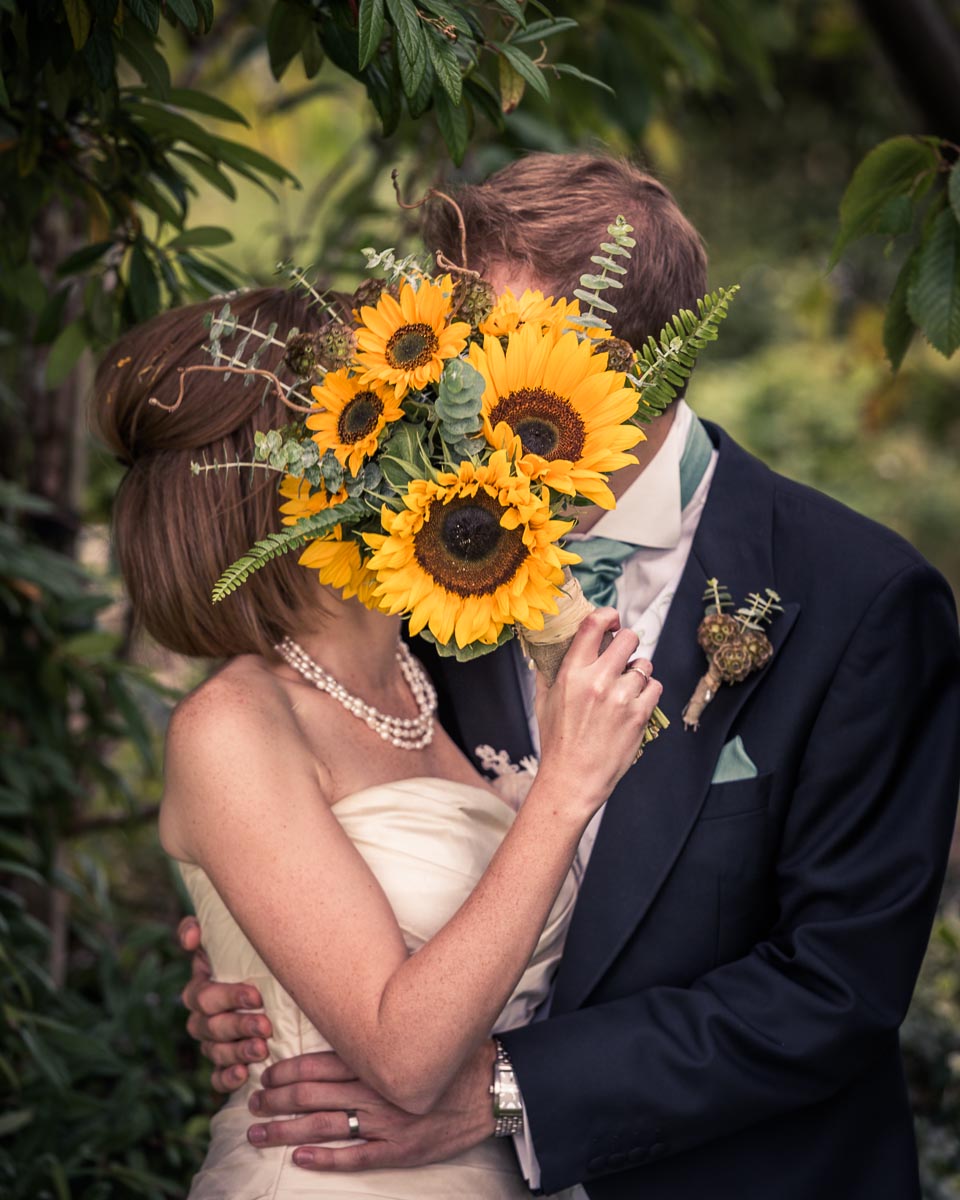 Weddings and family shoots are by default private commissions in photography speak. I ask for your permission to use your photographs but you do not have to grant this. Living near Cheltenham, I get many couples and individuals who would rather retain their privacy and I always respect their wishes. So I was surprised and delighted to receive this message from one of last year's wedding couples..
"Here's a testimony for the work you put into our wedding – we hope it shows you how appreciative we are of your work! We're happy for you to use the photo of us hiding behind the bride's bouquet!
From your friendly attitude, to your professional touches, we were thrilled with the service and skill with which we received from you on our wedding photographs. Our main concern with getting wedding photos delivered, were that they would all be very formal, traditional shots of the family posing. However, what you delivered in your work was the spirit of the day and the emotion from everyone there! You took on board our main request to capture our friends and family in a relaxed set of photographs, but you also surpassed that and in the images, you captured our friends personalities as well. We are really appreciative of the time you set aside for us before the wedding for a photo shoot so that we could get to know each other, and afterwards in your studio to make sure every photo you provided met our expectations (and more!).
Once again, thank you so much for the work you put into delivering a beautiful set of photos for us to keep looking back on.
All the best,"